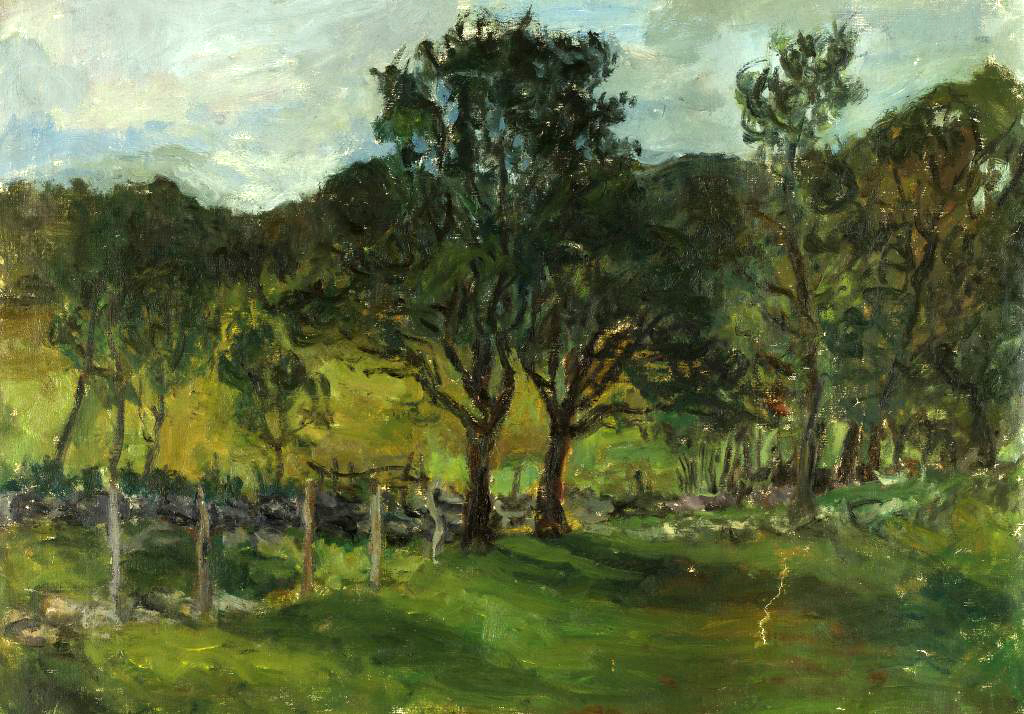 Neemija Arbit Blatas, Lithuanian Landscape in Summertime Gift by Michael Philip Davis and Albert J. Bird
Neemiya Arbit Blatas is one of the most famous expatriate Litvak artists. His vast artistic legacy received numerous medals and other awards, such as the French Order of the Legion of Honour, Golden Order of Honour of the City of Venice, Masada Medal, Order of the President of Italy, Medal of Commander of Arts of the City of Paris, and others. The painter was bestowed the Honorary Citizenship of New York City.
Arbit Blatas was born in Kaunas in 1908. He graduated from a Jewish gymnasium and at the age of sixteen left for his art studies in Berlin; later studied in Munich and Dresden. As of 1926, the artist settled down in Paris where he met the most famous representatives of the School of Paris (
École de Paris
) – Mark Chagall, Chaim Soutine, Jacques Lipchitz, Pinchus Krémègne, Michel Kikoïne and others.
World War II broke out when Arbit Blatas was in New York. His mother perished in the Bergen–Belsen concentration camp. His father, who had survived the atrocities of the Dachau concentration camp, died soon after the war. Many years later, the artists visited Lithuania several times: in 1975, 1988 and 1990. Arbit Blatas died in New York in 1999.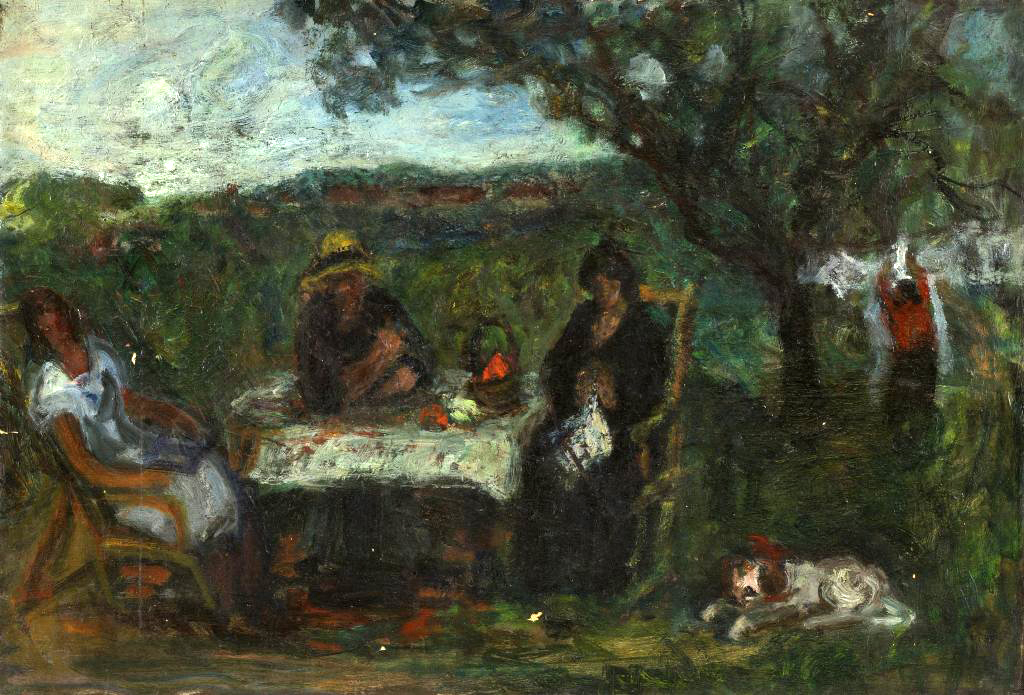 Neemiya Arbit Blatas. Recreation. Landscape with Figures and a Dog
Gift by Michael Philip Davis and Albert J. Bird
When in Paris, Arbit Blatas had never forgotten his homeland. In Lithuania, he held exhibitions, wrote exhibition reviews and published articles for Lithuanian newspapers about the life of Parisian bohemia. In 1932, Arbit Blatas established a Contemporary Art Gallery in Kaunas. When the artist returned to his home country, he would regularly take part in painting sessions in the open air and paint Lithuanian nature. Visitors of art exhibitions held in the interwar period had a chance to admire Lithuanian landscapes painted by Arbit Blatas.
The early paintings of Arbit Blatas from the Lithuanian period are extremely scarce. Several works from this period are held in national museums of Lithuania and private collections. Therefore, the six paintings from this early period – five landscapes and a portrait – presented by Michael Philip Davis, a step-son of Artib Blatas, to the Vilna Gaon State Jewish Museum make a truly special gift.
The landscapes by Arbit Blatas portray meadows and forests painted in multiple shades of green, whereas his sky shimmers in a multitude of bluish grey halftones. This is what the French critic Waldemar George said about the painter's landscapes in the bulletin L'Intransigent of 1935: 'Nature painted by Arbit Blatas speaks to us. His works reflect the spirit of his native Lithuania...'
The works of Arbit Blatas donated to the Museum by Michael Philip Davis will stay on display from 6 June to 16 November as part of the exhibition 'Lithuania in Litvak Arts' organised at the Tolerance Centre of the Vilna Gaon State Jewish Museum (Naugarduko St. 10/2, Vilnius).
Written by Dr. Vilma Gradinskaitė