| | | |
| --- | --- | --- |
| PATRON DR HUBERT PORTZ DONATES CULTURAL VALUABLES DATING BACK TO WORLD WAR I TO THE MUSEUM | | ← |
In May 2021, the Vilna Gaon Museum of Jewish History received a gift from its long-time sponsor Hubert Portz – authentic valuables dating back to the 20th century that included artwork by German artists Cornelia Gurlitt and Karl Schmoll von Eisenwerth as well as a letter from Imperial German Field Marshal Hermann von Eichhorn.
Back in 2014, Dr Hubert Portz, owner of the Kunsthaus Desiree gallery in Germany, donated 16 works by expressionist Cornelia Gurlitt (1890-1919) to the Vilna Gaon Museum of Jewish History. These works were exhibited in 2015 in the Museum's Tolerance Centre as part of the exhibition Cornelia Gurlitt: A Journey of the Heart. Vilnius through the eyes of a German expressionist in 1915-1917. The exhibition also included a collection of authentic images of Vilnius captured by photographers of the 10th Kaiser Army which is also part of the Museum's holdings.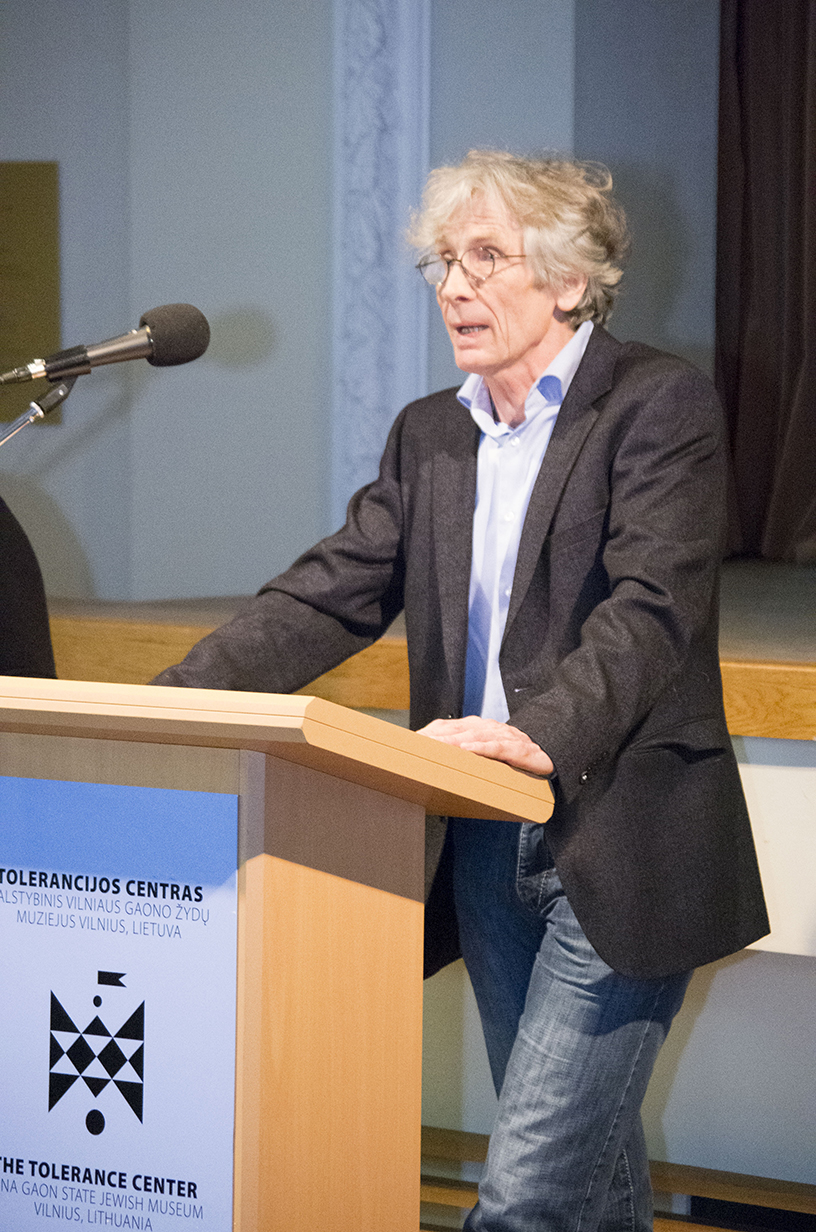 About 10 years ago Dr Portz was searching for material for an exhibition on German expressionist Conrad Felixmuller and found among the artist's works the portrait of a young woman titled Sister of Mercy Cornelia Gurlitt. The gallerist was intrigued by the discovery and undertook further research; he gathered a wealth of historical information about Cornelia Gurlitt and was responsible for deservedly returning Gurlitt to the ranks of German Expressionists.
Gurlitt's artwork and life are inseparable from the overall historical context, which, together with the German army, brought many other talented artists and writers (such as Hermann Struck, Arnold Zweig, Walter Buhe, Magnus Zeller, Karl Schmidt-Rottluf et al.) to the territories of the Eastern Front during World War I. The artists held exhibitions in Vilnius and Kaunas and wrote articles for the Kaiser Army publications. Cornelia Gurlitt kept in touch with these artists and was close friends with expressionist Magnus Zeller (1888-1972), who served in Kaunas. In 2016, Dr Portz donated three works by Zeller to the Museum (A Street in Kaunas (1916-1918), Jewish Family (1916-1918), and Beggar (1918)) and thus contributed to Gurlitt's travelling exhibition Cornelia Gurlitt: A Journey of the Heart. Highlights of Vilnius and Kaunas of 1915-1917 held at the M. K. Čiurlionis National Art Museum. On the same occasion, the patron enriched the museum's collections with silk ribbons Vivat Vilnius (1915) and Vivat Kaunas (1915) which the Kaiser Army distributed during World War I to mark conquered cities and to raise funds from German residents to finance further military campaigns. It also includes images from a handmade photography album containing photographs of Kaunas and other places in Lithuania dating back to World War I.
In further efforts to promote Gurlitt's artwork, Dr Portz established links with the Museum of Fine Arts Bern in Switzerland, which had taken over the art collection previously owned by the artist's nephew, Cornelius Gurlitt. In 2021, because of this cooperation, the exhibition A Different Gurlitt opened at the Samuel Bak Museum under the Vilna Gaon Museum of Jewish History. It displays as many as 34 pieces of artwork from Gurlitt's unseen collection that had been hidden by her father and her nephew Hildebrand in an apartment in Munich since World War II. It is in the context of this exhibition that the newest artwork donated by Dr Hubert Portz is presented: a lithograph by Cornelia Gurlitt of 1918, which was acquired in 1936 by German painter Carla Pohle (1883-1962), a cousin of Cornelius Gurlitt, and a friend of Gitta Gurlitt and a lithographed drawing Lithuanian Girl (1918-1923) byKarl Schmoll von Eisenwerth, together with a letter sent in January 2016 from Lodz by Imperial German Field Marshal Hermann von Eichhorn praising the military campaign. Impressive exhibits such as the carvings presented in the Vilnius City Homework Exhibition in 1916, which also ended up in the Museum's collection thanks to Dr Portz and provided a broader context for the artwork of the talented expressionist Gurlitt, help to understand the cultural and historical field of the time.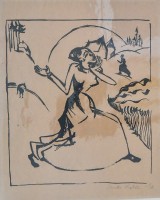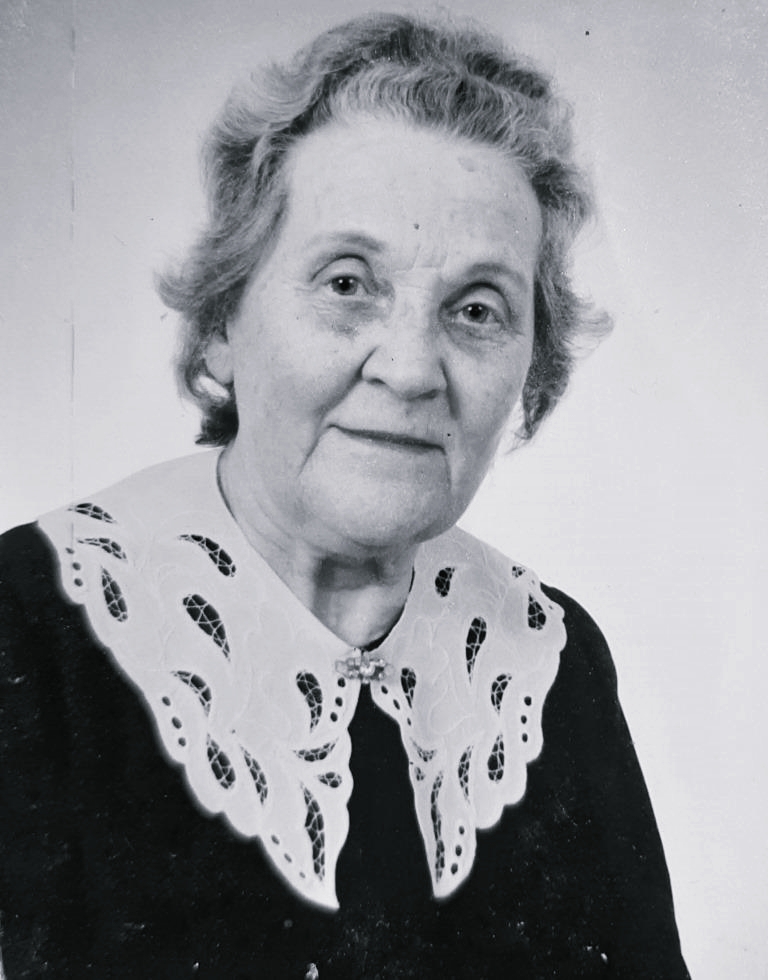 In sharing this information, we extend our sincere gratitude to Catherine Hickley for her assistance to Dr Portz and the translation of German texts into English thus making them accessible to a wider range of readers, including the article by Dr Portz 'A Long Road to History' printed in the catalogue of the exhibition A Different Gurlitt.
Below the photograph with the general's letter, is a quotation from the general:
'Each of us should feel that they are very lucky to live and work in a time like this. Such a time occurs only a few times every couple of hundred years. An unprecedented and wonderful time for Germany.' (Field Marshal General Hermann von Eichhorn).