On the first day of summer (01-06-2017) the exhibition 'Rhona Gorvy: Creative Insights' was opened at the Tolerance Center of the Vilna Gaon State Jewish Museum. Rhona Gorvy, an artist born to Lithuanian Jewish expatriate family in South Africa. The exhibition contains cycles of her graphic works and sculptures which represent social problems of the humanity, raise topical questions and encourage to have a careful look at the versatile human nature.
The guests of the opening event were greeted by Markas Zingeris, the director of the Vilna Gaon State Jewish Museum. He emphasized that every museum visitor should find his personal connection to the contemplative art works of Rhona Gorvy, her engaging linear drawings, which reveal important problems of the society, metamorphosis of female body as well as other topics. M. Zingeris thanked Rhona Gorvy's daughter Elaine Gorvy and her family who came to the opening of the exhibition from South Africa and the United States of America.
Markas Zingeris, director of the Vilna Gaon State Jewish Museum
Greeting speeches were also delivered by Gediminas Kūras, the First Secretary at the Lithuanian Embassy in South Africa, and Elaine Gorvy, daughter of the late artist. She spoke about her mother and her constant need to create art works as well as poems, dedicated to them. According to E. Gorvy, her mother was a very empathic person, sensitive to the problems of the society, willing to raise inconvenient questions. Full speech of E. Gorvy can be found here.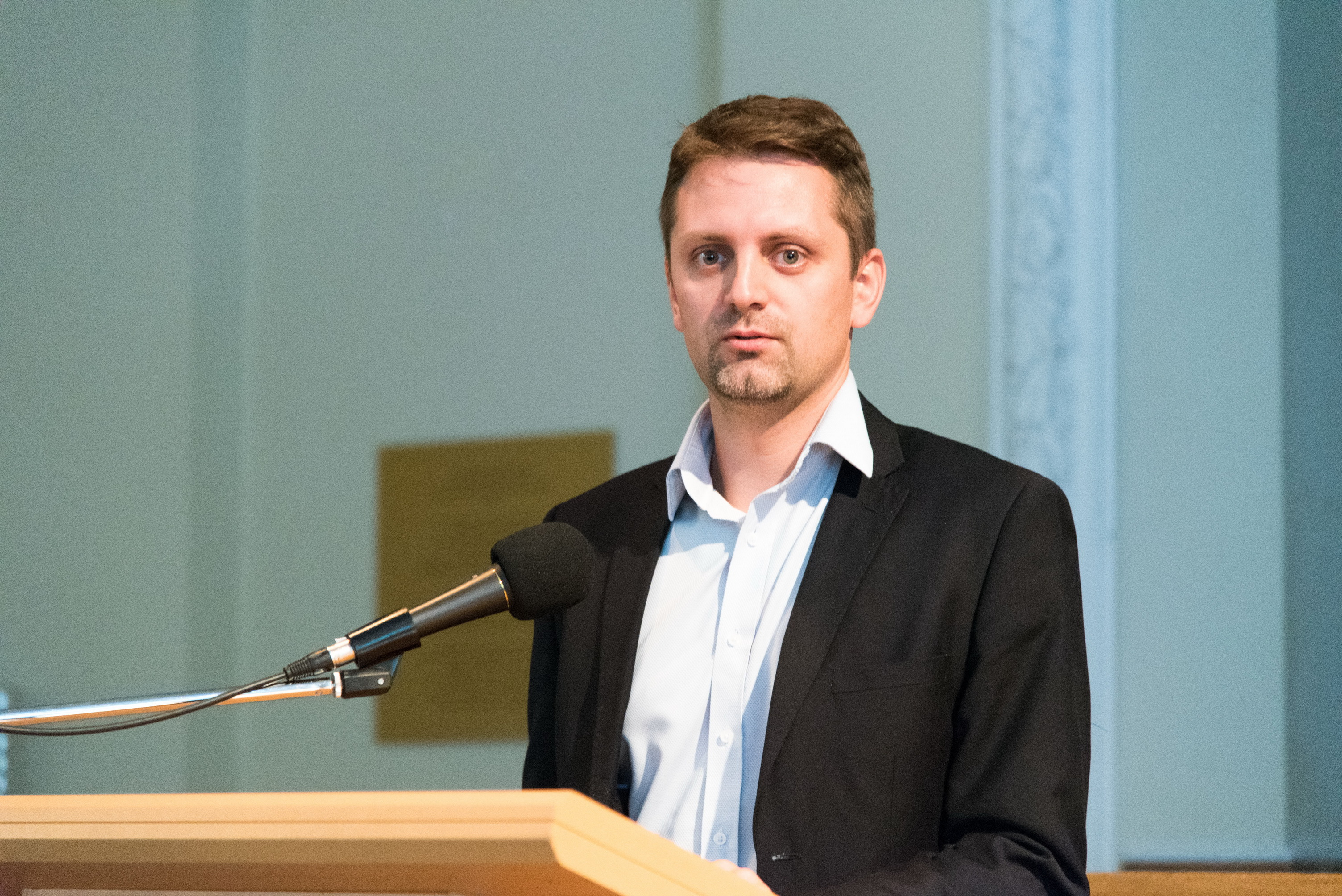 Gediminas Kūras, Lithuanian diplomat in South Africa



Museum director Markas Zingeris and late
artist's daughter Elaine Gorvy




Parliamentarian Emanuelis Zingeris with Elaine Gorvy and her family




Moment of the opening event




Guests of the opening event
Curators of the exhibition: Ilona Murauskaitė, Ieva Šadzevičienė
Artist of the exhibition: Aleksandra Jacovskytė
Designer of the exhibition: Giedrė Zaveckienė